At FK Lielupe first Board meeting this year, FK Lielupe Board decides about pre-season plans and LFF elections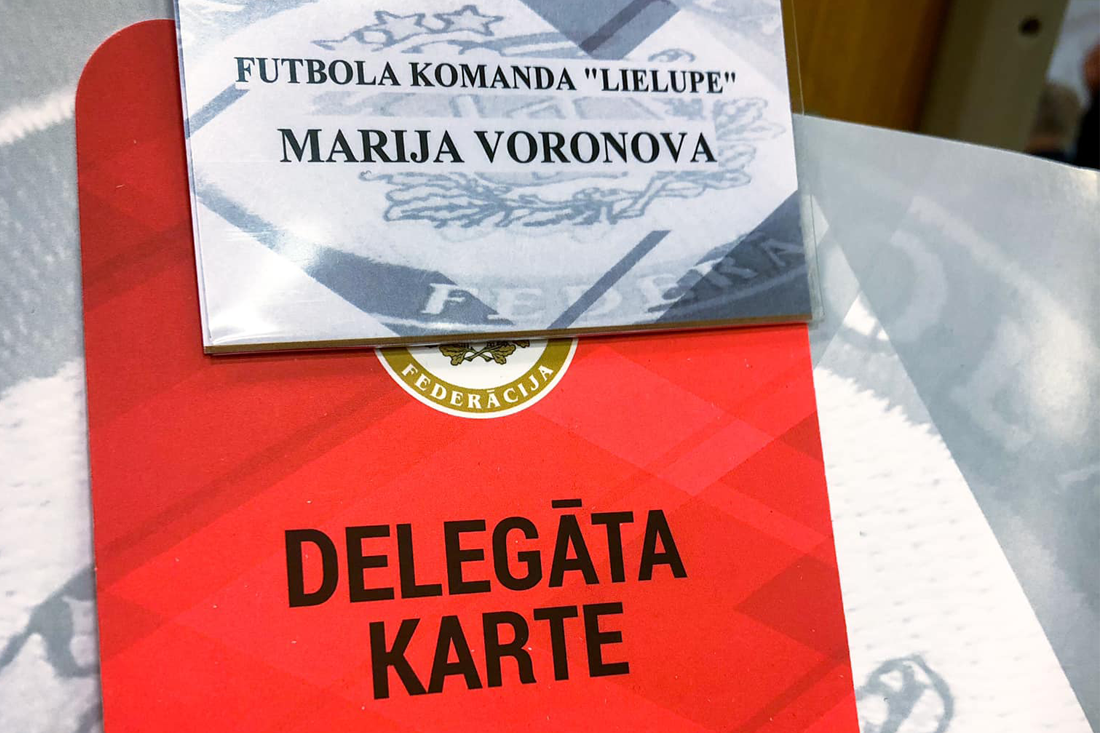 Yesterday we had first Association "Futbola Komanda "Lielupe"" Board meeting in 2020. Board discussed a number of issues related to the team's pre-season preparation process, as well as several other topical issues.
Tonight FK Lielupe will play in the Riga Football League Cup of Hope 1/4 final against Pafbet. If we win tonight, we will have 1/2 final game on next Friday already. As a result, the training schedule will be confirmed after tonight's game, but it has already been determined that there will be an open training session on February 21. Open practice will include selection of players. This selection will test the players' physical abilities, technical skills and sense of play. According to the plan, this training will not only be a training session, but also a two-side game against FK Lielupe players. You can apply for the Open Training through our website, in the Join The Team section or by contacting FK Lielupe Manager Maksims Bočarņikovs – 27277722.
It was also decided that an extraordinary Members meeting of the Association "Futbola Komanda "Lielupe"" will take place on February 7 this year, when the new version of the Association Statutes will be decided, but then, on General Association Members meeting will take place Election of the Board. To apply for the Board election you must send a written application to the team's e-mail: fklielupe@gmail.com with the applicant's personal details and a motivation letter by March 1.
The team's board is seriously considering going to a small camp in the Spanish city of Adra in the end of April, shortly before the start of the season. According to the plan, the team might run a five-day training camp there, playing one or two test games against local team Adra FC. This will be a historic moment as it will not only be the first club training camp outside Latvia, but also the first game abroad. We are currently looking for the best flight options and all other details.
As a final issue, the Board of the club considered about the Presidential and Board elections of the Latvian Football Federation. Several candidates had approached our team management asking them to support their candidacy. Currently, according to the LFF Statutes, each member may nominate only one president, one vice president and one members of the board for regular elections, so after long discussions FK Lielupe board has decided not to nominate any of candidates for the upcoming election, motivating this decision with lack of criteria, which would allow you to evaluate which candidate is better. Board believes that the current situation, where a member can nominate only one candidate, severely restricts the rights of LFF members. Likewise, the Board of the club, without seeing the candidates' programs, cannot assess the suitability of candidates for LFF board membership. None of the current candidates have made public or invited to meetings to discuss and present their program, objectives and action plans as a potential member of the LFF Board. FK Lielupe respects each candidate, but in order to sign up for a particular candidate, FK Lielupe has decided this time to carefully evaluate the candidate's goals and eligibility for LFF Board membership and will therefore not nominate candidates for the LFF election without a specific program. Who FK Lielupe will support in the LFF elections – will be decided in the March Board meeting when all the candidates will be known.
As it was mentioned earlier, 2020 promises to be a very interesting and eventful year for our team. As a result, our club management will have a lot of work this year to implement all our plans and achieve our goals. In honor of that we introduced a new club motto before – #BelieveInTheDream.